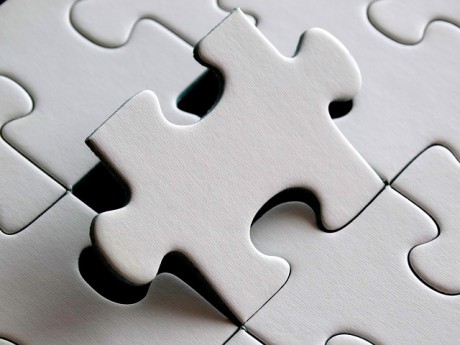 One of the biggest steps toward a one world government that we have ever seen is happening this week, and yet barely anyone is even talking about it.  In fact, it is even being called a "new universal Agenda" for humanity.  Those are not my words – those are the words that the United Nations is using.  If you don't believe this, just go look at the official document for this new UN agenda.  You won't have to read very far.  The phrase "new universal Agenda" is right near the end of the preamble.  Officially, the name of this ambitious new program is "the 2030 Agenda", and it is being hyped as a way to get the whole world to work together to make life better for all of us.  And a lot of the goals of this new agenda are very admirable.  For example, who wouldn't want to end global poverty?  But as you look deeper into what the UN is trying to do, you find some very disturbing things.
If you didn't like Agenda 21, then you really are not going to like the 2030 Agenda, because the 2030 Agenda takes things to an entirely new level.  Agenda 21 was primarily focused on climate change and the environment, but the 2030 Agenda goes far beyond that.  As I have noted previously, the 2030 Agenda addresses economics, agriculture, education, gender equality, healthcare and a whole host of other issues.  It has been argued that there are very few forms of human activity that do not fall under the goals of the 2030 Agenda in one way or another.
The UN says that this new Agenda is "voluntary", and yet virtually every single nation on the entire planet is willingly signing up for it.  In the official document that all of these nations are agreeing to, there are 17 sustainable development goals and 169 very specific sustainable development targets.  You can read them for yourself right here.
take our poll - story continues below
Completing this poll grants you access to DC Clothesline updates free of charge. You may opt out at anytime. You also agree to this site's Privacy Policy and Terms of Use.
As you read what they are planning, ask yourself what level of "global governance" will be required in order to accomplish all of that.
For the elite, the "solutions" to our problems almost always involve more globalization and more centralization.  In a very nice way, this document is suggesting that what we really need to solve humanity's problems is a New World Order.  Of course to them, a New World Order where everyone works together to bring about "utopia" would be a wonderful thing.
The 2030 Agenda will be unveiled at a major conference at the United Nations headquarters in New York from September 25th to September 27th.  The Pope is traveling to New York and will give the address which kicks off this conference on the 25th.
Essentially, the Pope is giving his stamp of approval for this insidious new Agenda.  He is probably the most politically powerful religious leader on the entire planet, and so his endorsement is huge.
To give you an idea of how powerful the Pope can be, House Speaker John Boehner could not stop crying while he was addressing Congress.  This Pope seems to have quite a way with words, and there are hundreds of millions of people that follow him with unquestioning faith.
But please do not let the Pope's endorsement fool you.  The 2030 Agenda is a tool that the elite plan to use to push us toward a one world system.  The following is an extended excerpt from a recent article by author Paul McGuire…
This is why the preamble to this new U.N. plan reads "All countries and stakeholders, acting in a collaborative partnership, WILL implement this plan." Notice that this simple sentence reads as an authoritative command and emphasizes the words "WILL implement this plan." The United Nations is a de facto global government and does not rule by the "consent of the governed." The United Nations is a global government to which American politicians of both parties have surrendered our Constitutional rights. If you look at the Republican Presidential debates you see the vast majority of those running are "bought men and women." They are there to do the bidding of their true masters, the international banking families and their interlocking secret societies. If a candidate has a different set of beliefs than the "Orwellian group think" which constitutes domestic and foreign policy, he is allowed to go only so far.

Who are these powerful elite groups and the secret societies that run them? As we extensively document in our new book,The Babylon Code, co-authored by this author and Troy Anderson, a Pulitzer Prize-nominated investigative journalist, there exists a very real network of semi-secretive and secret groups. Groups like The Council on Foreign Relations, The Trilateral Commission, Royal Institute of International Affairs, United Nations, Club of Rome, The Bilderberg Group, and others control presidents, prime ministers, media networks, politicians, CEO's, and entire nations. You will almost ever hear any substantive analysis by the media, which is controlled by these groups nor of attempts at holding them accountable by governments around the world.

But when you investigate the nature, organizational structure, financing, and belief systems of the elite who control these groups, you discover overwhelming factual evidence, such as what we provide in The Babylon Code, that these groups are controlled by powerful secret societies with very real occult and Luciferian beliefs. The existence of these secret societies and their multi-generational occult and Luciferian beliefs is concealed from the masses by the people controlling the media, education, politics, art, entertainment, and religion.
The 2030 Agenda is an exceedingly important part of the elite's program, and I have written several articles about this now, and yet very few others are even talking about it.
When I appeared on a major television show recently, I explained that this was about to happen.  What surprised me was that there were still people in the audience that had never even heard of the 2030 Agenda yet.  This should have been headline news all over alternative news websites, conspiracy websites and Christian websites of all sorts for months.
The elite want a one world government, a one world economic system and a one world religion.
They aren't going to get there without some major bumps in the road, but this is what we are moving toward.
Sadly, we are all so preoccupied with so many other things that we can't see that it is starting to happen right in front of our eyes.
Courtesy of End of the American Dream.