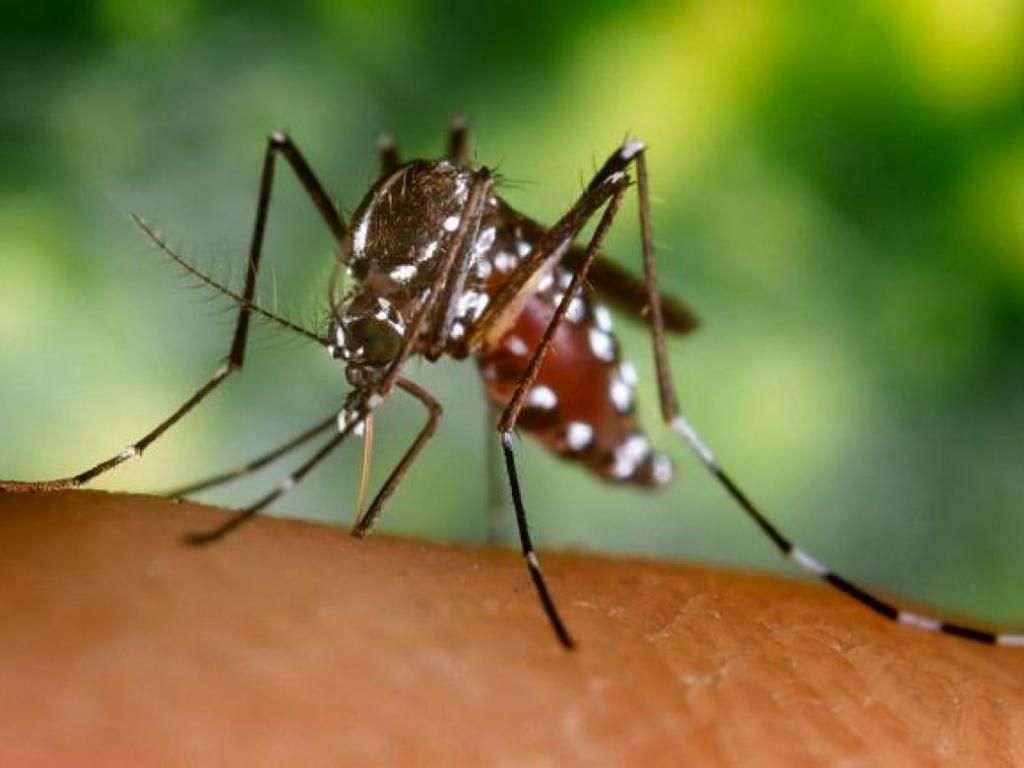 It would appear that the much talked about Chikungunya virus has hit the Boston metro area. There is no cure or treatment for the virus which is spread by mosquitoes.
It is ironic that cases of the virus have now been reported in Boston. Isn't that one of the places we are sending these illegal immigrants? No connection has been made to those who crossed our southern border but it would not be the first time that a narrative was changed, or simply hidden, to advance an agenda. With those Brown Shirts in charge, we might never know.
In all fairness, the virus was already here. But we certainly do not need any help in spreading it by illegal immigrants who are not being given thorough medical exams before being shipped all over the country.
take our poll - story continues below
Completing this poll grants you access to DC Clothesline updates free of charge. You may opt out at anytime. You also agree to this site's Privacy Policy and Terms of Use.
Cases of chikungunya, a viral disease spread by mosquitoes in tropical climates, have been reported in Boston and surrounding communities among people returning from the Caribbean, state public health officials said Thursday.

The Boston Public Health Commission sent an alert to physicians Tuesday warning them to look out for symptoms of the illness, which causes severe fever and joint pain. Four cases have been reported just this week in Boston residents, and several cases have been confirmed elsewhere in New England during the past month.

The alert said patients who recently traveled to the Caribbean, including Haiti and the Dominican Republic, could be infected.

State health officials did not name the other communities that have seen cases, citing patient confidentiality.

Chikungunya is endemic to parts of Africa, Asia, southern Europe, and the Indian and Pacific Oceans, but began appearing in the Caribbean in December. The federal Centers for Disease Control began identifying cases in US travelers earlier this year, with 129 cases reported by July 1 across 27 states, Puerto Rico, and the Virgin Islands.
What is Chikungunya?
According to the CDC Chikungunya causes a painful and incurable condition:
Chikungunya (pronunciation: \chik-en-gun-ye click to hear pronunciation) virus is transmitted to people by mosquitoes. The most common symptoms of chikungunya virus infection are fever and joint pain. Other symptoms may include headache, muscle pain, joint swelling, or rash. Outbreaks have occurred in countries in Africa, Asia, Europe, and the Indian and Pacific Oceans. In late 2013, chikungunya virus was found for the first time in the Americas on islands in the Caribbean. Chikungunya virus is not currently found in the continental United States. There is a risk that the virus will be imported to new areas by infected travelers. There is no vaccine to prevent or medicine to treat chikungunya virus infection. Travelers can protect themselves by preventing mosquito bites. When traveling to countries with chikungunya virus, use insect repellent, wear long sleeves and pants, and stay in places with air conditioning or that use window and door screens.
The Centers for Disease Control and Prevention website needs to be updated because Chikungunya is here and seems to be a growing concern.
Chikungunya Can Be Fatal
Chikungunya can be fatal, as referenced by this CDC report, and it appears that the morality rate elsewhere has been as high as 4.9%:
According to Beesoon et al. (3), the fatality rate attributable to chikungunya infection was much higher on Mauritius: 743 deaths in excess of expected deaths led to a CFR of ≈4.5%, with 15,760 confirmed or suspected cases for 2005 and 2006 as reported in this letter. A similar CFR of 4.9% can be calculated for the city of Ahmedabad, India, during the 2006 chikungunya epidemic (4).
Another CDC report with mortality rates as low as 1 in 1000 was temporarily unavailable. But it is clear that the virus can lead to death.
It might be wise to start taking extra precautions against those pesky mosquitoes this summer.