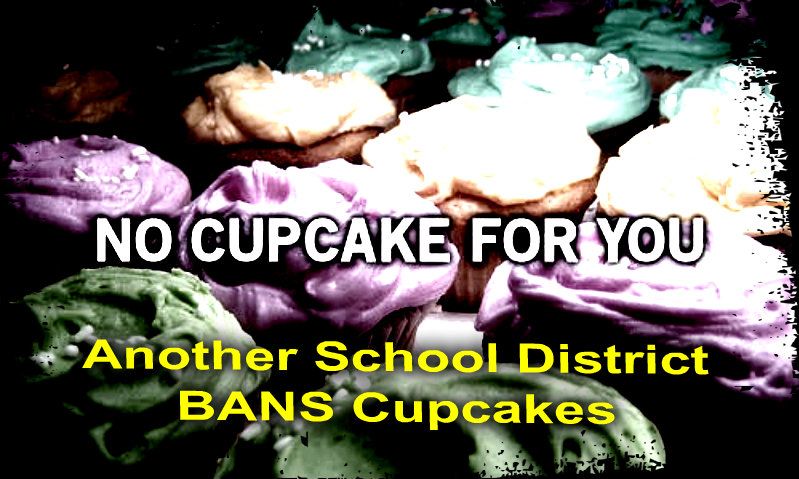 Parents, remember birthday treats? The cupcakes and cookies you indulged in to celebrate a classmate's birthday. Well, they're now a distant memory like Aquanet hairspray and acid-washed blue jeans for the children in one school district in Washington State.
According to the Washington Times, the Wellness Committee of Edmonds School District, outside Seattle, stated in its guide to schools that classroom birthday parties may be celebrated with non-food treats only.
Food treats can be eaten in the classroom three times per year.
Apparently, the State now has to regulate cupcake intake.
A spokesman for the school district told the media it's not healthy for a cupcake party to be thrown for every student on their birthday, according to Fox 6.
Apparently, the district was inspired by the First Lady Michelle Obama's Let's Move program.
"We're not just talking about one cupcake a year, we're talking about 25 cupcakes a year," said DJ Jakala, spokeswoman for the Edmonds School District.
Not everyone is excited for the discontinuation of birthday treats though.
"It's not necessarily the district's job to control that, to take away from everybody, it's overreaching," parent Marcus Shelton said.
First Lady Michelle Obama's "Let's Move" anti-obesity campaign and her disciples apparently believe that sugar is the new "crack cocaine."
Last year, MSNBC's Mika Brzezinski blasted soda makers saying, 'It's killing our children. It's liquid sugar and sugar is poison."
Has the pleasure police gone too far by banning cupcakes from the classroom? Please comment below.
Joshua Cook lives in Travelers Rest SC. He received his BA from Southeastern University and MBA from North Greenville University. Joshua also is a contributor at BenSwann.com Follow Joshua Cook on Facebook and on Twitter: @RealJoshuaCook
Courtesy of Freedom Outpost.